IN LOVING MEMORY
Oak Knoll Dawn+
3/26/85-11/9/09
By: Jane Garrison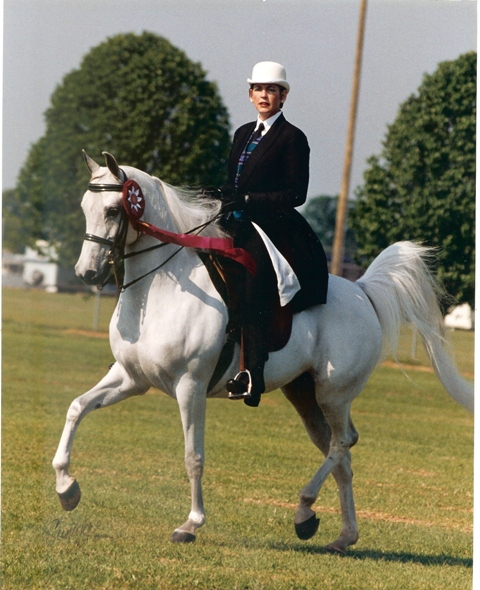 Brenda Waters lost her beautiful white mare, Oak Knoll Dawn+ to colic on November 9th, 2009.
Dawn was bred and born on Oak Knoll Farm in NC. Doris Cherry of Georgia bought her as a youngster from Al Allor. Doris raised, trained and showed Dawn for many years before selling her to Brenda in 1997.
Dawn was Brenda's first show horse and the pair went on to win many class A and Regional titles in Country Pleasure, Show Hack and Costume. Dawn was awarded her Legion of Honor and earned over 100 points in 7 divisions.
She was retired in 2002 and lived her final days as a beloved friend and companion on my farm in Anderson.
To all that knew her, she was the epitome of grace, beauty and type that the Arabian horse is known for. She was loved and admired by many and will forever be remembered by all of us who had the pleasure of knowing her.